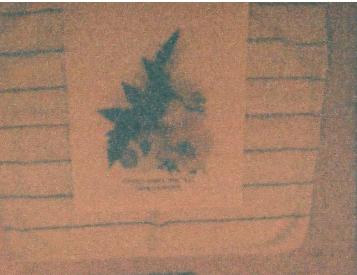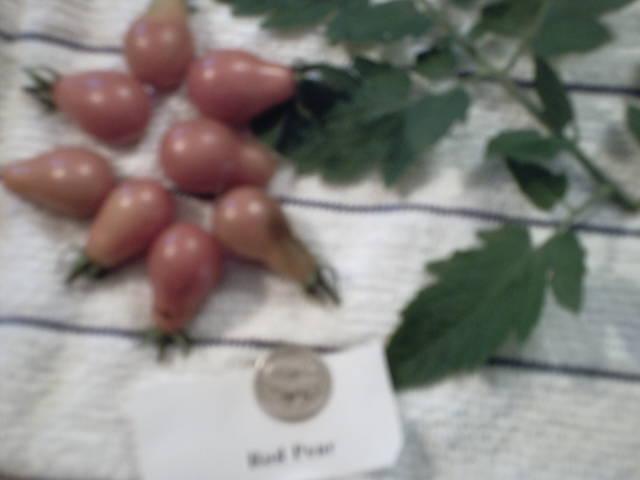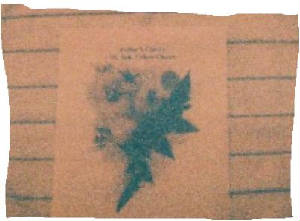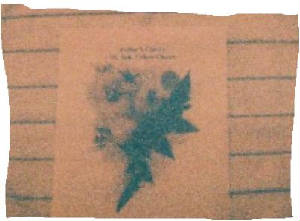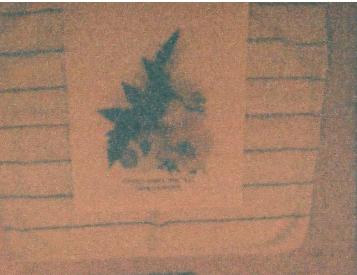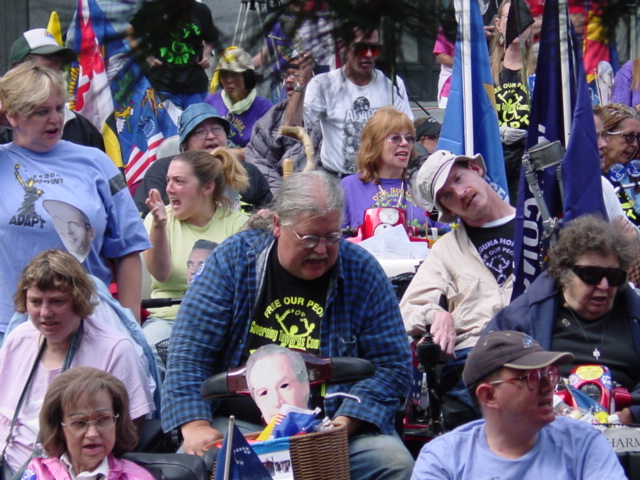 Online friends were asking to see pictures of the owners of LOVE IN BLOOM so here we are. That is Tom in the middle in the blue checked shirt and Bunny next to him in the dark glasses.
The picture was taken in Sept. 2006 in Washington, DC as we were taking part in a recent ADAPT action fighting for the civil rights of people with disabilities.
http://www. adapt.org and http://www.workingforindependencetogether.org/
will give you more information about what this is all about.
FREE OUR PEOPLE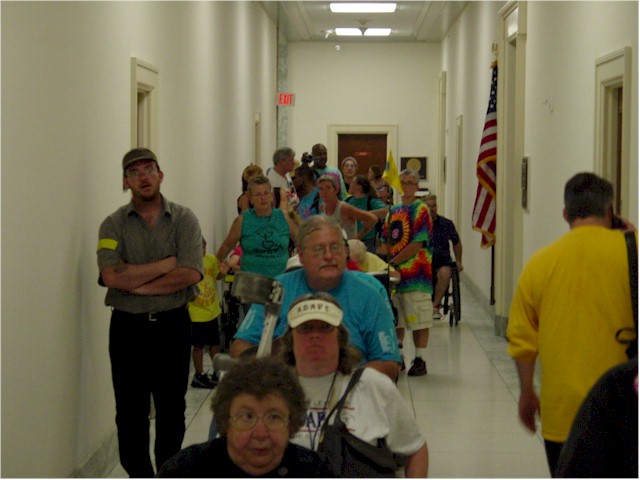 Here is another taken in Nashville, Tenn. earlier this year.
Bunny is in the front and Tom is two behind her in the blue shirt.